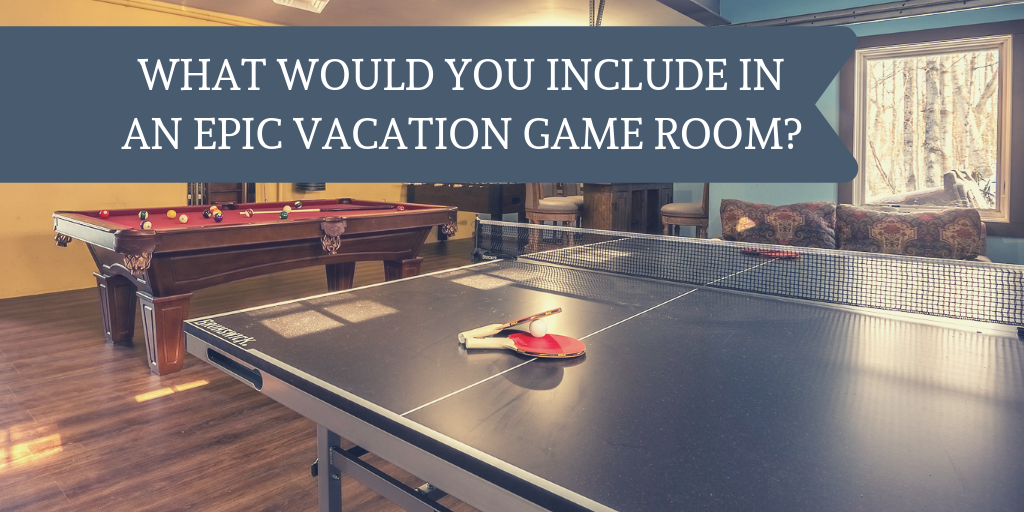 We've all done it. We plan our dream family vacation -- up to the mountains or down to the beach -- and we imagine all of the outdoor fun. And then Mother Nature intervenes. And we are sitting in the house wondering how to keep everyone occupied.
At Whispering Pines Lodge, we've got you covered. Step into our decked out heated playroom for all ages. We dare hard core competitors to start up a tournament. Whether your chosen equipment is a cue, paddle or tile, we hope you have a laughing-good time! Take a look at this list:
Pool table
Foosball
Air Hockey
Darts
Giant Wall Mounted Scrabble Board
Ping pong
Much of what you will enjoy in our Epic Game Room came from Brunswick Billiards, whose history of "leisure, competition and good times, with family and friends around the billiards table" is shared in this video below. This is the company that literally invented air hockey. How cool is that?
(No, this isn't an affiliate link and nor do we receive commission! This is just a fascinating history of billiards and thought you would enjoy.)
When you have a moment, simply saddle up to our regal bar and barstool and share with us: What else should we add? Maybe a deck of cards or a joke book or two? Leave us a note so we can spoil your group on your return visit.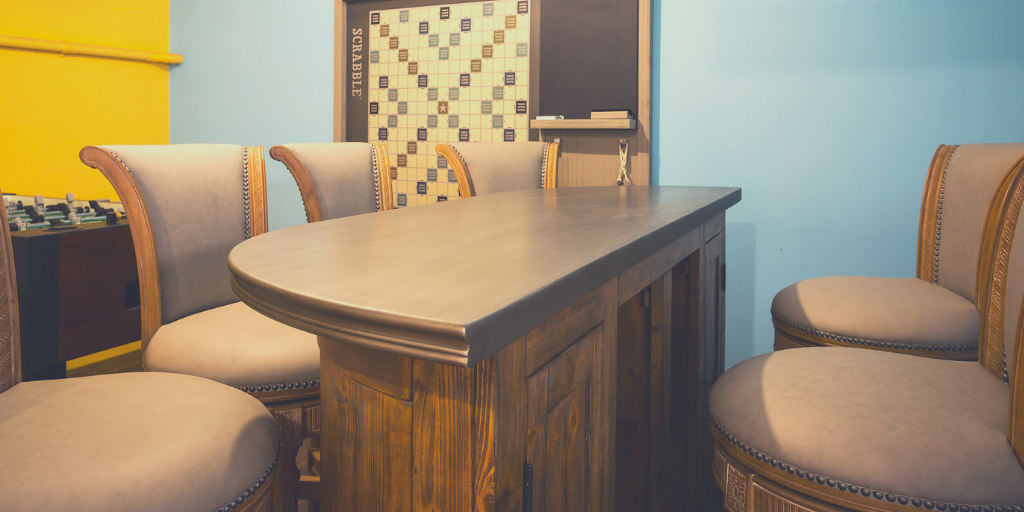 Come again,
Whispering Pines Lodge