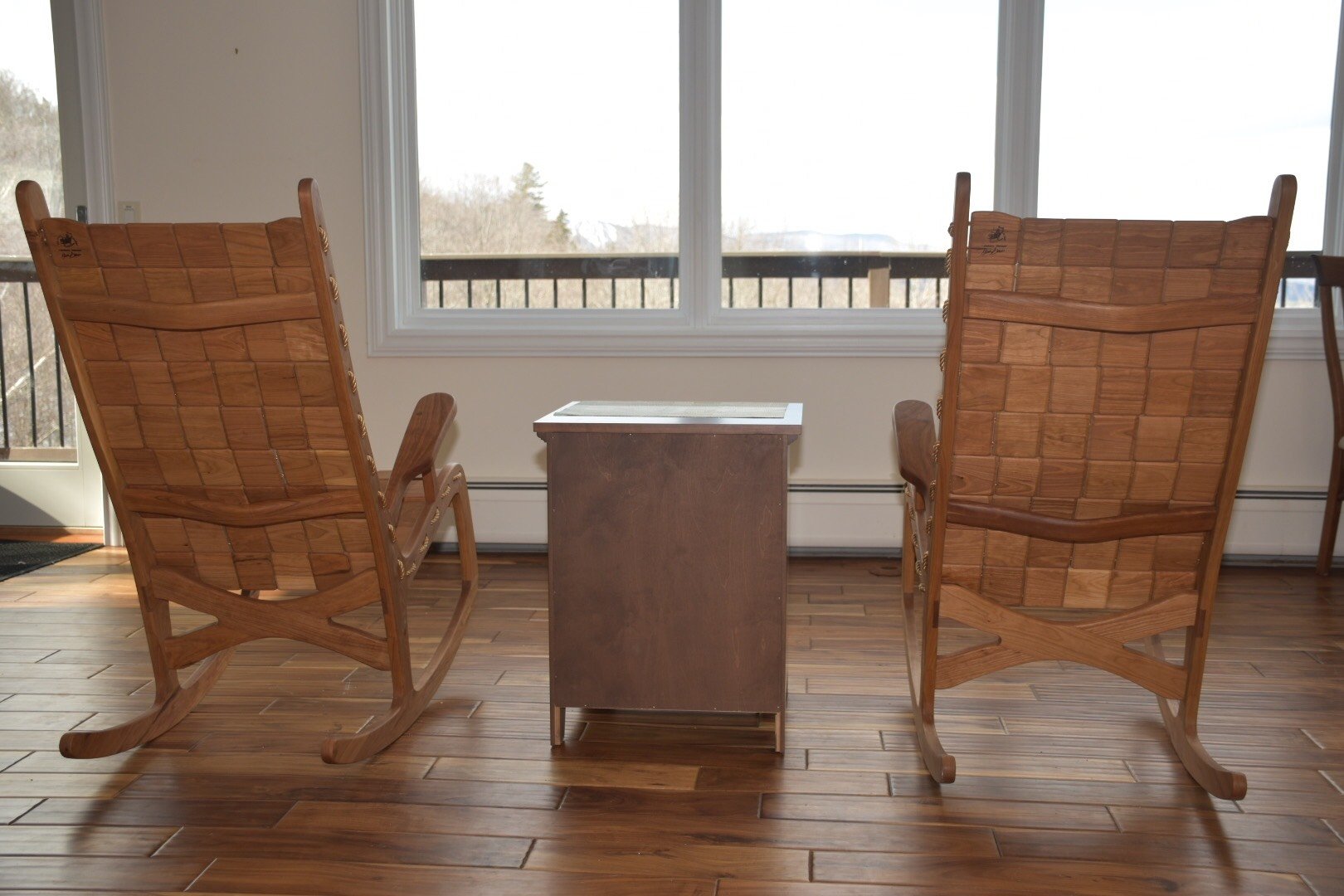 When we were thinking about how to furnish Whispering Pines Lodge, we wanted something that felt true to the rustic Vermont experience. We weren't looking for something modern or avant garde. We wanted something that channelled the ski lodge spirit. And that meant wood furniture.
But we were immediately faced with a bunch of choices about how to furnish the house responsibly with sustainable wood. What type of wood should we use? How do we know that the harvesting practices are sustainable? How do we make sure we are buying as locally as possible to support local Vermonters?So many questions… but then we found Vermont Woods Studios. They had us with their tagline: "Furniture You Can Feel Good About". But it was about more than just good marketing. hey really walk the walk. They
"sell quality wood furniture made exclusively from sustainably sourced, natural hardwoods. The wood is harvested in a manner that protects animal habitats and takes into consideration the long term health of the forests.No imported, rare or endangered rainforest woods are used in our furniture."
On top of sourcing sustainable wood, they also focus on making all of the furniture in Vermont: "Our solid wood furniture is produced right here in the Green Mountain State by craftspeople who have been making wood furniture for an average of over 15 years."
Once we found Vermont Woods Studios, we knew that we didn't have to worry about the quality or environmental impacts of what we were buying and could browse their collection looking for the best products to fill the house with. Now the hard part became choosing from so many great products.
I'm going to be honest and say some of the decisions were pretty easy. When we came across the Quilted Cherry Rocking Chair, we knew we had to have it.
This was the absolutely perfect way for people to relax and enjoy the views out the windows of Mount Bromley and the Vermont woodlands. And the Modern Shaker Blanket Chest were absolutely perfect to make sure that each room had easily accessible blankets and pillows in a beautiful case. And then we came across their Classic Shaker Dining Table and thought this would be the perfect place for the family to gather around and eat.
On top of these, we filled the house with dressers, side tables, coffee tables and benches all knowing that the product would be beautiful, sustainable, and supporting the Vermont economy.
Are you enjoying the thoughtful and sustainable touches? Did you know we have a electric car charger as part of the lodging?