Is Fall Foliage A Forced-Family-Fun Excursion?
People travel across the country to ooh and ahh over stunning Vermont fall foliage, but those strapped in the back seats are often simply squiggly and impatient. Do those under 8 - or even under 18 - have the ability to endure New England's up-and-over loop to witness...trees?
Being a family focused vacation home, we want to share some our favorite Southern Vermont fall festivals. They just happen to fall within that season of stunning, brilliant colors. From apple picking to apple slingshots, these stops may just create the family memories you are seeking: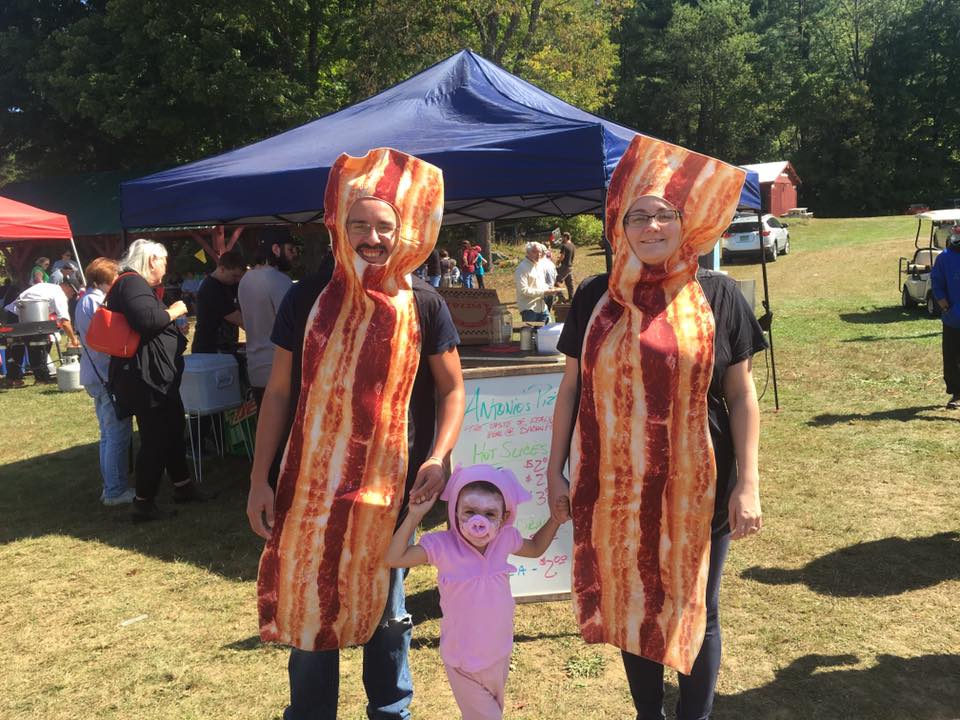 Brattleboro Baconfest: Bacon, Blues + Brews
September 7th, 2019 11:00 am - 4:00 pm
Dummerston, Vermont


Two things that have stood out to us as we explored Vermont:
events often have a kooky-fun theme and/or a small town feel.
they have just the right amount of people.
We have yet to find the overcrowded, over the top and over stimulating. Instead, Vermont events seem to do this just right: full of joy and enjoyable. Perfect for a fun excursion or weekend outgoing.
For more information: https://www.facebook.com/brattleborobaconfest/
Photo from their fun Facebook page!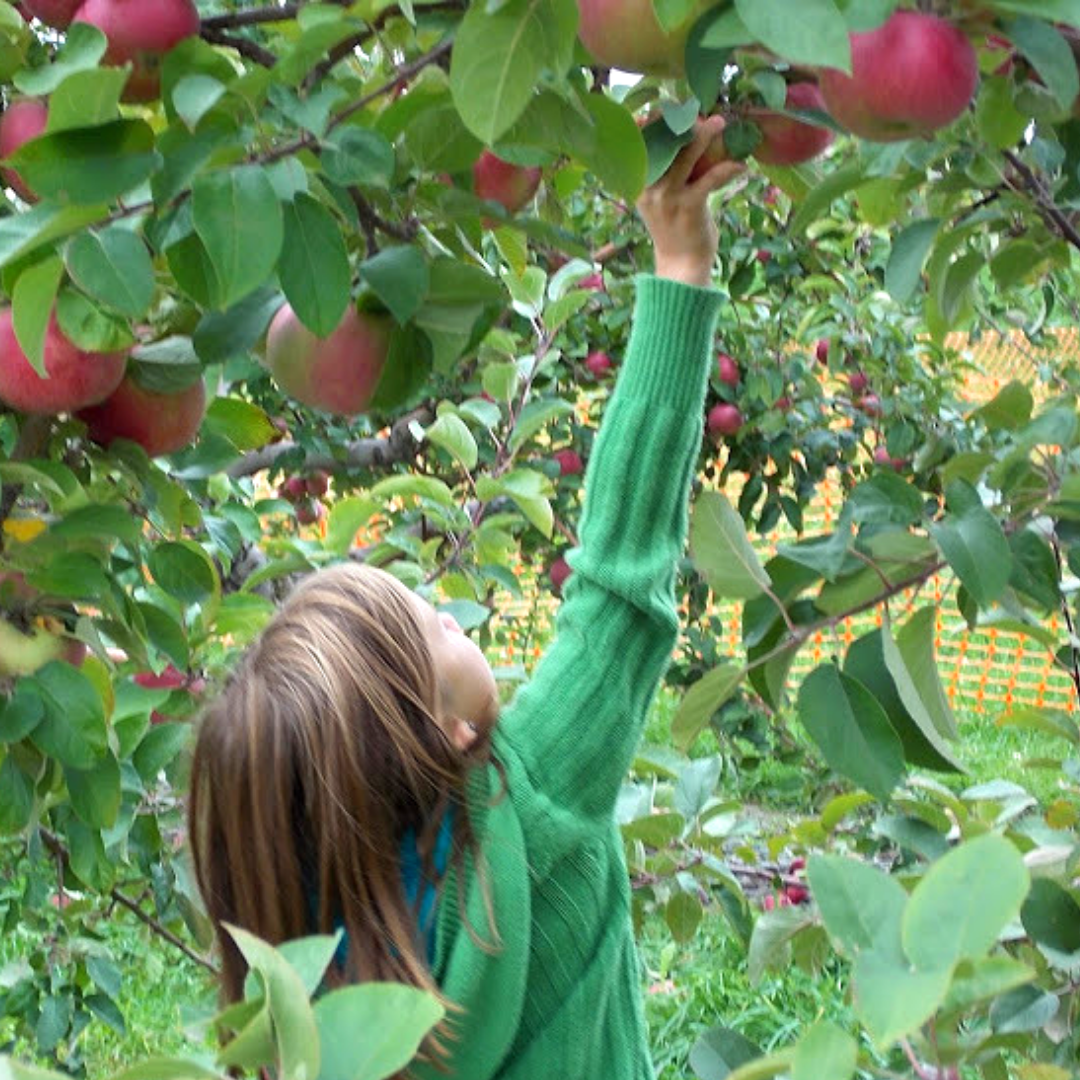 Green Mountain Orchard Pick Your Own and More
Ongoing across fall
Putney, VT


Apples, peaches and pumpkins each take their turn in the autumn spotlight pairing nicely with apple cider, cider donuts, pies, and other baked goods. Located in the hills above the village of Putney, VT, Green Mountain Orchards is one of Vermont's largest apple orchard, usually open 8am to 6 pm.

Tip: Watch Green Mountain Orchard's Facebook page for announcements on when and which crops are ready for picking.

https://www.facebook.com/greenmountainorchards/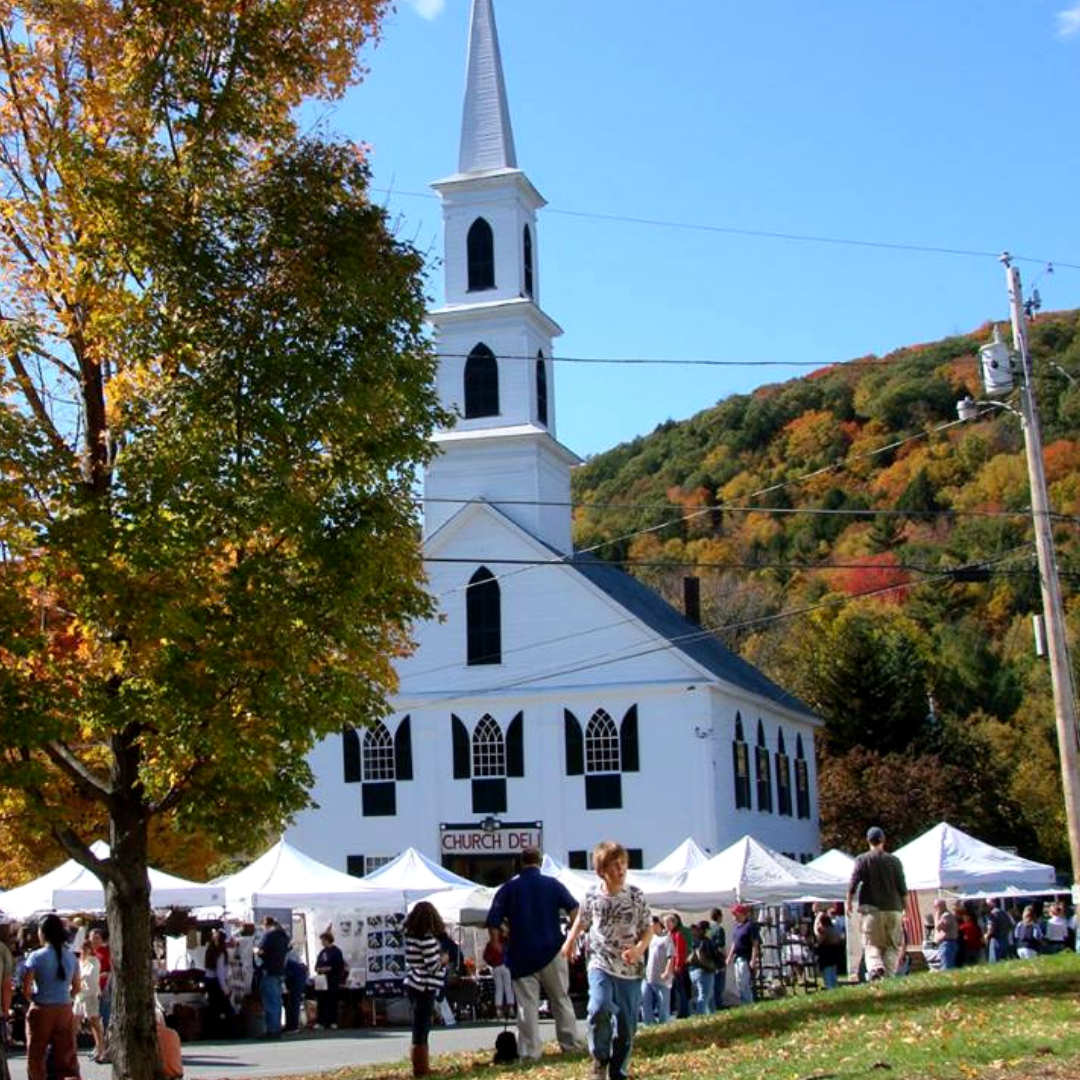 Newfane Heritage Festival
Columbus Day October 12th & 13th 10 am - 4 pm.
Newfane, VT


Newfane has such a quaint Vermont town center that we stop every time we drive to Whispering Pines Lodge. When the Heritage Festival arrives, tents and meandering fill village streets. There, 90 plus talented artists and craft people display their creative efforts for your browsing enjoyment along with the food tent and homemade apple pies! Newfane is 14 miles north of Brattleboro. On the journey in make time to stop at the covered bridges!

Photograph from their Facebook page!

Mt Snow Oktoberfest
Columbus Day Weekend
Somerset, VT


Mount Snow turns this typically more-adult themed festival into a family event by adding a Kid's Zone! Kids are free to be kids with apple slingshot and schnitzel toss in addition to the traditional oom-pah music. (Big kids might enjoy the keg toss, yodeling contest and stein holding competition.) All can be spotted in the video above! In addition, there is an ongoing crafts fair and a 5K in the morning!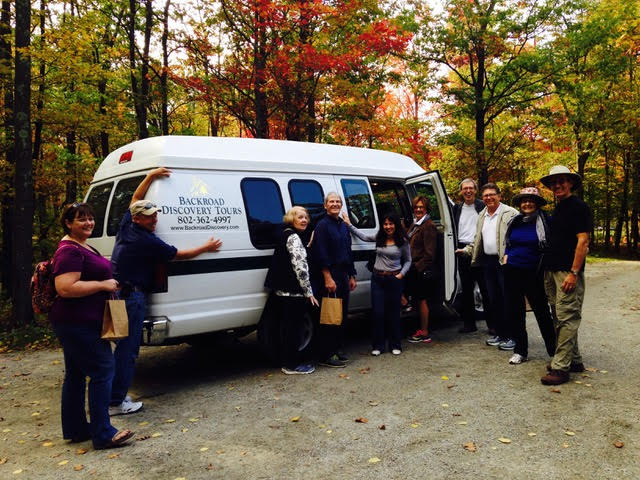 Backroad Discovery Tours
Manchester, VT
Ongoing
So maybe you DO want to immerse yourself in the glory of foliage? Did you know that Yankee Magazine recently listed Manchester, VT as #3 on their Top 25 Foliage Town? Don't leave it to Siri or a mapbook to decide which direction to explore in the Green Mountains, instead, hop in a van with Backroad Discovery Tours. Like whale watching, the guides will know just where to go!
Tucked in the van together, your crew can enjoy a narrative of the history, learn about interesting facts about Vermont, ask questions and take lots of photos. Backroad Discovery Tours can accommodate up to 10 people in their vans. (We can sleep just as many in our lodge. How convenient!)
TIP: Backroads Discovery is starting to book after September 25th this year! Excursions are for those over 8 years old and typically run 1:00 - 4:00 pm.
What else would you like to explore?